Doctors & Staff
Meet the experienced and friendly doctors and staff who make Wrigley Eye Associates the leading provider of vision care products and services in Philadelphia.
Karen Wrigley, OD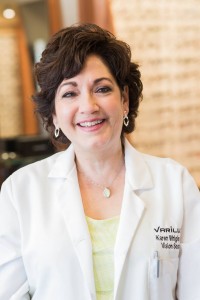 Dr Wrigley, a native Philadelphian with her practice in Center City Philadelphia, was voted 1999's Optometrist of the Year. She has been in practice for over 20 years. Besides general eye health, Dr. Wrigley specializes in contact lenses, especially bifocals and difficult-to-fit cases. For the last 12 years, she has been working with the art of orthokeratology, which is a contact lens retainer worn by patients only during the night, which they remove to see well during their waking hours.
She has worked as a consultant to the Philadelphia film industry designing special effects contact lenses. She also works as an eyecare consultant to the Phillies.
---
Irene Musten, OD 
This year, Dr. Musten, celebrates her 10-year anniversary with Wrigley Eye Associates. Utilizing the latest in computerized technology, Dr Musten specializes in the diagnoses and treatment of eye conditions such as allergies, dry eyes, glaucoma, diabetic eye disaese, and macular degeneration. Her passion is helping our glaucoma patients keep their eyesight.
Dr Musten has extensive post-graduate training for multifocal contacts and difficult-to-fit cases, as well as the art of orhtokeratology.
She has an inviting personality making it very easy to examine our younger patients. Children enjoy her exams. She keeps the exam light and friendly while incorporating all the necessary tests.
Dr Musten grew up in Baltimore, but lives in the Philadelphia area with her husband, Alec and three young sons, Ryan, Sam and Jacob.
---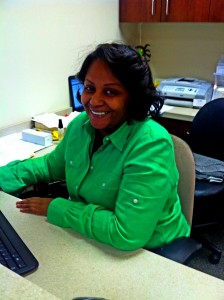 Shanda Frye
Office Manager Ms. Frye, who heads our team of staff, is a graduate medical assistant who has worked in the eye care field for over 15 years. Her post-graduate training includes Laser Vision Consultations and Contact Lens Consultations.
She also has extensive training as a frame fashion coordinator. Shanda can always find the best fitting frame for your face and prescription, enhancing your looks as well as your eyesight!
---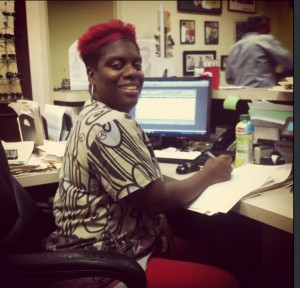 Nakkia Betts
Nakkia is our front desk coordinator. She will help you schedule your appointment and ask your questions about your insurance and vision plans. Nikki has over 10 years experience in the optical industry. She can also help you select great looking frames and lenses.
---
Sharde Cruz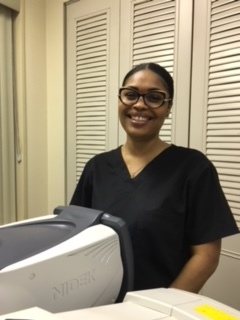 Sharde is our technician. She will help you feel comfortable while gathering data for our doctors. Sharde also assists in contact lens training classes for our new contact lens patients. You will find her to be warm and outgoing.